Sometimes, you just don't want to taste your CBD. While some products are delicious on their own, some CBD oils are just better enjoyed mixed with other flavors, giving you an overall more pleasant experience.
How exactly are you expected to change your CBD oil's flavor, you ask? By adding it to food and beverages, of course.
---
Too long to read? Just tap a link to jump to a section.
---
CBD's Versatility
One of the beauties of CBD oil is its versatility. Most CBD oils are made with carrier oils that allow for easy absorption in the body and the transfer of as many cannabinoids as possible. This oil then, is also very easily added to food or drink without issue.
Think of it just like your typical olive oil. It may even have similar textures, too. When added into drinks, you may see a few oily drops floating on the surface of your coffee or tea, but don't worry: that is simply the result of the oils being fat-soluble, not water-soluble, so it won't break down until actually digested in your body.
Pairing CBD Oils with Food
Essentially, you can add CBD oil to practically any food or drink that you can think of. Again, within your beverages, you may experience a bit of separation, but this isn't going to affect your experience whatsoever.
Within food, we suggest trying to pair the flavors of your CBD oil to flavors found within your foods. If you have a spicy, more herbaceous tasting CBD oil, try adding it to a pasta or chicken dish for an added layer of flavor. Or, you can bury it deep within an already herbal dish, disguising flavors completely if you so choose.
Careful Heating Your CBD Oil Too Much
You want to avoid heating your CBD oil up as much as possible, as higher temperatures can cause cannabinoids to degrade and your product to be less potent.
While baking your CBD oil into products like brownies or butter is totally safe, it does have the potential to cause a bit of decomposition. Because of this, many suggest adding CBD oil to recipes that either require low heat or no heat at all.
So CBD recipes like smoothies, salad dressings, or dips are the best with flavored CBD oils. These infused snacks are not only super easy to make, but they mix perfectly with CBD and keep all of its properties beautifully preserved.
Reducing Bioavailability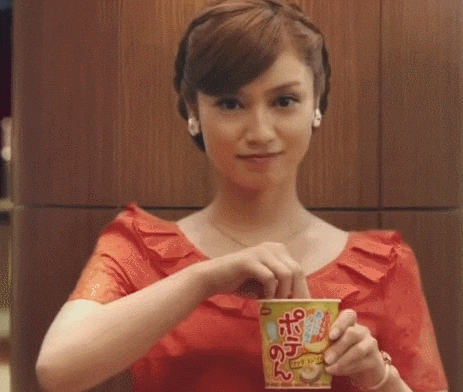 Do keep in mind that adding CBD oil drops to food or beverage will result in lower bioavailability than if you enjoyed it sublingually, a method where you dose CBD directly under the tongue. This is because digesting CBD causes it to first be passed through the digestive system before reaching the bloodstream, resulting in a longer onset of effects as well as lower potency.
However, cooking with CBD oil is still easily one of the most popular forms of enjoying CBD, simply due to its ease, accessibility, and well, it's fun! Who wouldn't want to spice up their meals with cannabidiol?
All-in-all, yes, you can easily incorporate CBD oils into your food and beverages. Whether this means crafting a whole meal with CBD-infused garlic butter filet mignon, or maybe just squirting two drops of CBD into your morning dark roast. The enhancement that CBD can bring to your food and drink is something you deserve to experience.
Sugar & Kush CBD Helpful Links

Find out how CBD with no THC can be safe for drug tests.

Using CBD oil for anxiety and the benefits of using CBD Oil for anxiety are popular topics of studies world-wide.

Using CBD oil for pain can be a safe and effective way to find relief of symptoms for women.

CBD edibles can be an effective CBD product for pain relief, especially with our popular recipes for CBD baked goods.