Our homes are meant to be places of calm and relaxation. Unfortunately, for many people, maintaining that equilibrium is difficult. Ideally, all of our stressors would originate from work and any of our outside extra-curricular activities. We would then come home and all of the stress and anxiety would be set aside.
---
Stresses of life not allowing for a long read? Just tap a link to jump to the section.
---
The New Normal
What happens when there is no separation? What happens when work occurs at home and nearly all of the outside-the-home extra-curricular activity is gone? Can home still be a place of calm and relaxation? Again, even when we are not sheltering at home from a global contagion, making home a place of serenity can be challenging.
So, now that many of us have home offices, home gyms, home schooling and must monitor what is happening in the outside world while this proverbial storm swirls outside, what can we do to make our homes as tranquil of a place as possible? It is not as if we no longer need a place of our own to get away from all the pressure. In fact, we need it more than ever.
The Flow of Your Home
You may have seen some amazing looking homes on tv, online or in-person. Homes commonly referred to as retro, contemporary and modernized look pretty spectacular. Some of the architecture looks unreal and you may have wondered how architects can get so creative. It is not some whimsical genius that allows them to pull it off. It is actually a very well thought out process that began thousands of years ago.
The Clutter
The little details matter. It is generally believed that clutter induces stress and anxiety. The knowledge that the clutter needs organization lingers in the back of our minds even if it is out-of-sight. Pushing it in a closet or piling it in the garage is not enough. It is one more thing in the endless mental checklist of need-to-get-done items, that will never go away until we actually do it.

The moment you set aside a Saturday to get the job done and start doing it, you will feel relief. It's not the act of cleaning that stresses us out, it's knowing that it needs to get done. Organizing the clutter and general cleaning is the first step in making your home the place of calm you need it to be.
The Design
You don't need to live in a brand new home to achieve the same concepts of home design professional architects use. Your home could have been built in the 60's, or you could live in an apartment, and you could still simulate these concepts.

It's not how high your walls are, or having vaulted ceilings and extra large windows that makes a home a place of comfort. It has more to do with the designation of rooms in your home, the positioning of your furniture and both the colors and decorations.
Feng Shui
Feng Shui is an ancient Chinese art concerning energy flow between people and the environment around them. Whether you are a spiritual person or not, the concepts of this art simply make sense. It suggests that balancing your rooms with the five different elements (earth, fire, water, metal and wood) brings about a calm atmosphere that balances your positive and negative feelings.
While it does not hurt, It is not necessary to actually place those 5 physical elements in a room, though you certainly may have a hard wood floor or piece of furniture with silvery metal showing. You can instead use the colors that symbolize those elements.

Fire - Red, Bright Yellow, Orange

Water - Blue, Black

Metal - Silver, White, Gray

Wood - Green, Light Brown

Earth - Brown, Light Yellow
A Room of Peace
Once the clutter is clean and you have developed a plan for rearranging furniture, possibly doing some painting and adding some art to your rooms, it's time to pick THE room. It is unlikely your entire home can be a place to meditate, relax or simply get away from problems, not when you work or do e-learning out of your house. But, you still need that designated place of calm to escape to.

Find a room that is intended for nothing other than comfort. When you shut the door, everything else turns off. No notifications, no yelling, no tasks. Perhaps you could select a room as far away from work, cooking and exercise as possible. Distance yourself away from that which stresses you out. Add a super comfortable chair or couch and surround yourself with the things that make you feel better.
Daily Activities
Staying at home is important while the country works towards solving its problems, however it is not necessary to stay inside all day. You should be able to walk, run and ride your bike around your neighborhood and still socially distance. T
here are parks you can still enjoy while maintaining a safe distance from others as well. It is important that we stay active and let fresh air and sunlight into our lives for our mental stability.
Developing a routine is critical to keeping your home a place of calm and relaxation. Create a schedule if you need to designate a time for exercise, eating, unplugging from electronics, sleeping, and more.

Think about your regular daily activities and write them down. Your list can be as detailed as even setting aside time to simply write down your frustrations with yourself and other people. Research what other people do to relax. You may find that water therapy makes a big difference in your life.
Getting Back to That Happy Zen Place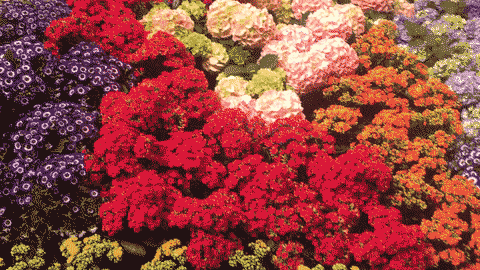 If you can, make a garden. If you have an untended garden, then tend it. The same Feng Shui concepts that work in your home, will also work in your garden. It is another zen place to spend time away from your problems.

Close your eyes and listen to the natural sounds around you, like birds and other animals.There may be more calming sounds coming out of your backyard than there ever has been before. Without as much human traffic, generally speaking, wildlife has had an opportunity to reemerge.

Picture the places you have traveled to and loved, or places you have always wanted to go. Take your mind to waterfalls, beaches or even a Paris cafe. Using guided imagery is a great way to bring yourself to that zen place.
Conclusion
If, by chance, this all seems a little too much, that's understandable. You may step back from your home's transformation and think it suggests you are too fragile. In most instances, it is better to be strong willed and not need a constant bubble of comfort. A productive person doesn't typically have the time to remake their home just for the purpose of managing their emotions.
But, we are facing exceptionally challenging times, and challenging times call for exceptional actions. These challenges will not last forever. This does not need to be permanent. It is a temporary solution to maintaining a home of calm and relaxation that we all so desperately need. Then again, maybe you will never look at decorating your home the same way again.
Sugar & Kush CBD Helpful Links

Find out how CBD with no THC can be safe for drug tests.

Using CBD oil for anxiety and the benefits of using CBD Oil for anxiety are popular topics of studies world-wide.

Using CBD oil for pain can be a safe and effective way to find relief of symptoms for women.

CBD edibles can be an effective CBD product for pain relief, especially with our popular recipes for CBD baked goods.