If you're like the rest of us, you occasionally suffer from a lack of productivity and a bit of stress. (Okay, maybe it is more than occasionally.) During times when we need to get more tasks done, we can frequently find ourselves feeling paralyzed by all that we have to accomplish. This only leaves us feeling more stressed, and our productivity continues to decline.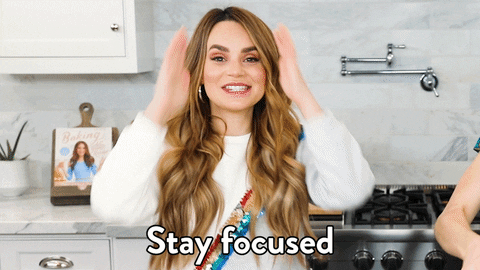 To nip this vicious cycle in the bud, we've provided you with five easy tips to help boost everyday productivity and potentially help relieve some stress. These tips are steps we can all take to make ourselves feel a little bit healthier and a whole lot happier.
Eliminate Distractions
Let's be honest: becoming distracted by the things around you is often far easier than checking tasks off your to-do lists. But, if you take the time to eliminate these distractions, getting stuff done becomes that much easier.
Put all of your smart devices on silent mode when you need to focus on a singular project with a deadline. Make sure notifications can't buzz you constantly and find a quiet space where you won't be interrupted. This provides your brain with the perfect environment to relax and focus enough to be as productive as you need. Then, once you're done or ready for a break, turn notifications back on, turn off do not disturb and those distractions will be right there waiting for you.
Self-Care
We all deserve a little self-care every now and again. In fact, taking the time to take care of ourselves can actually help boost our productivity and reduce stress in the long run. When we indulge in the things that make us happiest, we often are left feeling our best. Same with a good night's rest or a trip to the spa -- any of these things can lift our spirits. Sometimes, that's just what we need to gather the motivation to tackle our days.
Create Your Own Space
We may not all be fortunate enough to have our own fancy office space to get our work done in. However, for the sake of our mental health, it's important to try to craft some space of our own. Harvard Medical has suggested that when you complete work in the same places you try to relax in, these spaces no longer become that comfortable escape. Because of this, finding a private space to complete your other tasks is crucial.
On a nice day, try doing what you can outdoors; even your dining room table can do the trick. When you have a dedicated workspace, motivation just seems to flow.
Make a List and Tackle the Small Stuff
When you're feeling overwhelmed by tasks, try compiling them into a to-do list. From there, you can see which tasks may be easiest for you to accomplish first. Even finishing the small stuff on your list is important, so try starting here.
Starting small not only gives us a non-intimidating place to begin, but it provides the motivation we need to continue to blast through our work.
Take a Deep Breath!
Most simply, take a few deep breaths. We live in such a fast-paced, competitive world, that it can become difficult to slow down and actually take a breather. The more we push ourselves, the more burnt out we begin to feel. And trust us, when you're burnt out, even the easiest tasks seem impossible.
That's why we're here to remind you to take care of yourself. Take some deep breaths, make a list, and clear your mind and space of all negative distractions. From there, you can let productivity and stress-relief flow naturally, and watch all of your tasks get accomplished.
Sugar & Kush CBD Helpful Links

Find out how CBD with no THC can be safe for drug tests.

Using CBD oil for anxiety and the benefits of using CBD Oil for anxiety are popular topics of studies world-wide.

Using CBD oil for pain can be a safe and effective way to find relief of symptoms for women.

CBD edibles can be an effective CBD product for pain relief, especially with our popular recipes for CBD baked goods.