During stressful, uncertain times, we could all use a space to turn to in helping us keep calm and level-headed. Unfortunately, not all of us have a physical space such as this. But, fortunately for everyone, we do have the capacity to have a mental space that can do just that. Often, this place of peace can be achieved through meditation, the art of training your mind to find a state of clarity.
Mediation is not easily achieved on your first try; in fact, it takes serious discipline and practice. However, once you're able to reach this level of tranquility, the benefits it brings are incredible.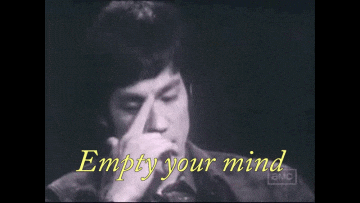 Stress Control
One of the most common reasons people turn to meditation in the first place is to find a way to control their stress levels. When we feel out of control, finding a place of stability can be everything our mind's need to get back on track. Meditation can help us find that place.
Sitting down to meditate is all about letting go of whatever's holding you back, and letting you just enjoy being alive. The original purpose of mediation was to help a person reach the highest level of enlightenment as possible, truly becoming one with the world. Today, we can respectfully utilize this practice to not only connect with the outside world better, but to work on ourselves, our reactions, and our emotions.
Stress is a huge factor in all of these aspects, and being able to control this factor can put your life in a whole new direction.
Mindfulness
When we meditate, we are connecting to ourselves in ways that we've never done previously. We're listening to every inch of our bodies move and function, feeling the way our legs feel crossing in front of our bodies, and how straight and strong our spines are poised. The more we can focus just on what's going on around us, and less of what's going on inside our anxious minds, we become more mindful each and every day. Soon, instead of being preoccupied with tomorrow's worries on your walk, you'll be able to appreciate the world crafted around you.
With this, daily appreciation becomes easier, and thus, loving the life you live becomes second nature.
Enhance Moods
As was implied by our example earlier, this idea of becoming more connected with ourselves can also easily enhance our moods on a daily basis. Instead of constantly being wrapped up in stress and overwhelming thoughts, meditation gives our minds the breaks it needs to refocus and remind ourselves what's really important. When we have clearer, more focused thoughts, our moods are no longer influenced by negative forces. Instead, we can pick our battles, enjoy the little things, and focus on becoming at peace with our inner selves.
...And So Much More
These are only a few of the many beneficial aspects of meditation. No matter what you utilize it for, having clear respect and understanding for the practice is crucial. Then, and only then, will you be able to fully experience the incredible benefits that this practice can bring and what kind of positive impact it will have on your daily life. Just remember, take some deep breaths, and let your body do the rest.
Sugar & Kush CBD Helpful Links

Find out how CBD with no THC can be safe for drug tests.

Using CBD oil for anxiety and the benefits of using CBD Oil for anxiety are popular topics of studies world-wide.

Using CBD oil for pain can be a safe and effective way to find relief of symptoms for women.

CBD edibles can be an effective CBD product for pain relief, especially with our popular recipes for CBD baked goods.